Upcoming Events
---
Japan Trade and Export Briefing - October 6, Alexandra Headland, Sunshine Coast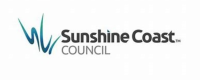 Learn about the opportunities for Sunshine Coast exporters in Japan, the world's third-largest economy, at this special event hosted by QJCCI Premium Member, Sunshine Coast Council from 9am - 11am on Wednesday, October 6.
Participants at this event will benefit from:
* Mayor Mark Jamieson will speak on the importance on bilateral ties for the economic development of the region, and how the Sunshine Coast Council can aid businesses looking to expand to Japan;
* Briefing from Tak Adachi, Queensland Trade & Investment Commissioner for Japan, about the latest economic and consumer trends and trade opportunities coming out of Japan;
* Learning about what products the Japanese market wants and if your products are suitable to export, including IP protection, agreements and systems.
Admission is free.
Event details:
Time: 9am - 11am, Wednesday, October 6
Venue: Alex Surf Club, 167 Alexandra Pde, Alexandra Headland
For further details regarding this event, please contact Nicki Duckworth, Project Officer/Export Program, Trade and Investment Team, Economic Development Branch, Sunshine Coast Council on 0439 786 824 or email email/nicki.duckworth)(sunshinecoast.qld.gov.au.
For more information on investment and trade opportunities in the Sunshine Coast, please visit invest.sunshinecoast.qld.gov.au/International/Export-program
---
Queensland & Japan - Driving our Renewable Hydrogen Future - October 21, Brisbane
Presented in partnership with QJCCI Premium Member, Herbert Smith Freehills
Queensland has partnered with Japan's energy giants to drive its future as a renewable hydrogen superpower. With a number of recent agreements signed between leading Queensland and Japanese companies, just how big could the state's new hydrogen export industry become?
Presented in partnership with QJCCI Premium Member, Herbert Smith Freehills, the QJCCI will bring together leading industry participants from Queensland and Japan for a discussion on the state's hydrogen future.
Speakers will include representatives of Queensland generator Stanwell together with Trade and Investment Queensland, local government, industry and academia, including the Consulate-General of Japan in Brisbane.
This exclusive event will be held on Thursday evening, October 21 at Hilton Brisbane, from 5.30pm to 7.30pm in The Ballroom, Level 5 (recommended entrance via Elizabeth St).
The event will also provide the opportunity for ample networking time whilst enjoying a selection of delicious canapes and drinks.
With a number of special VIP guests attending, this event is not to be missed by anyone interested in Queensland's clean energy future.
Numbers are strictly limited so please reserve your place now via this link (for any enquiries regarding your booking, please email email/admin)(QJCCI.asn.au).
The dress code for this event is business attire.
Event Details
* When: Thursday, 21 October 2021 from 5.30pm to 7.30pm
* Where: The Ballroom, Level 5, Hilton Brisbane, 190 Elizabeth St, Brisbane
* Pricing: QJCCI Regular Members $65 (NB: Financial members of the QJCCI only); JCCIB Members $65; Guests (Non-Members) $95
QJCCI Premium Members - 1 representative free; additional guests @ member rate
(N.B. the QJCCI is not registered for GST and these prices do not include GST)
Please read our Cancellation Policy (below) prior to completing your booking.
Note: Should you have any problems with paypal's credit card system, an alternative method of payment is a direct bank transfer into the QJCCI's bank account (BSB 014002, account no. 348884126, bank ANZ, account name QJCCI, reference eg. Oct 21 - your name). If you use this payment method, please email the bank transfer receipt to email/admin)(qjcci.asn.au as confirmation of your booking. Thanks!
For any further booking queries, please email email/admin)(qjcci.asn.au or phone 0404 805 419.
Event cancellation policy: The QJCCI does not issue refunds or credits for Event Bookings; your registration will be considered a confirmed booking. If you are unable to attend, a substitute is welcome in your place, however please advise substitutions in writing to ensure a correct name tag will be available at the registration desk. No-shows and cancellations will be invoiced - we have obligations to our caterers that cannot be waived.
---
ANZCCJ Webinars on Australia-Japan
Keep up to date with the latest news from Tokyo brought to you by our partner organisation, the Australian and New Zealand Chamber of Commerce in Japan (ANZCCJ).
Please keep an eye on their upcoming events via this link.