Upcoming Events
---
Japan Trade and Export Briefing - Bokarina, Sunshine Coast (POSTPONED - DATE TO BE CONFIRMED)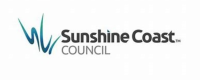 Please note this event has been postponed - a new date will be confirmed ASAP.
Learn about the opportunities for Sunshine Coast exporters in Japan, the world's third-largest economy, at this special event hosted by QJCCI Premium Member, Sunshine Coast Council.
Participants at this May 13 event will benefit from:
* Mayor Mark Jamieson speaks on the importance on bilateral ties for the economic development of the region, and how the Sunshine Coast Council can aid businesses looking to expand to Japan;
* Briefing from QJCCI Chair of Regional Sub-committee, Mark Metzeling, about the latest economic and consumer trends and trade opportunities coming out of Japan;
* Lessons from local business case study Huds & Toke, which is successfully exporting product to Japan;
* Learning about what products the Japanese market wants and if your products are suitable to export, including IP protection, agreements and systems.
Admission is free.
This event will be held from 9am - 11am at Venue 114 Lakeview Room, Sportsman Parade, Bokarina.
RSVP via this link
For any further details on the event please contact:
Nicki Duckworth | Project Officer/Export Program
Trade and Investment Team | Economic Development Branch
Sunshine Coast Council
Phone: 0439 786 824
Email: email/nicki.duckworth)(sunshinecoast.qld.gov.au
Further information for Sunshine Coast exporters is available here.
---
ANZCCJ Webinars on Australia-Japan
Keep up to date with the latest news from Tokyo brought to you by our partner organisation, the Australian and New Zealand Chamber of Commerce in Japan (ANZCCJ).
Please keep an eye on their upcoming events via this link.
---